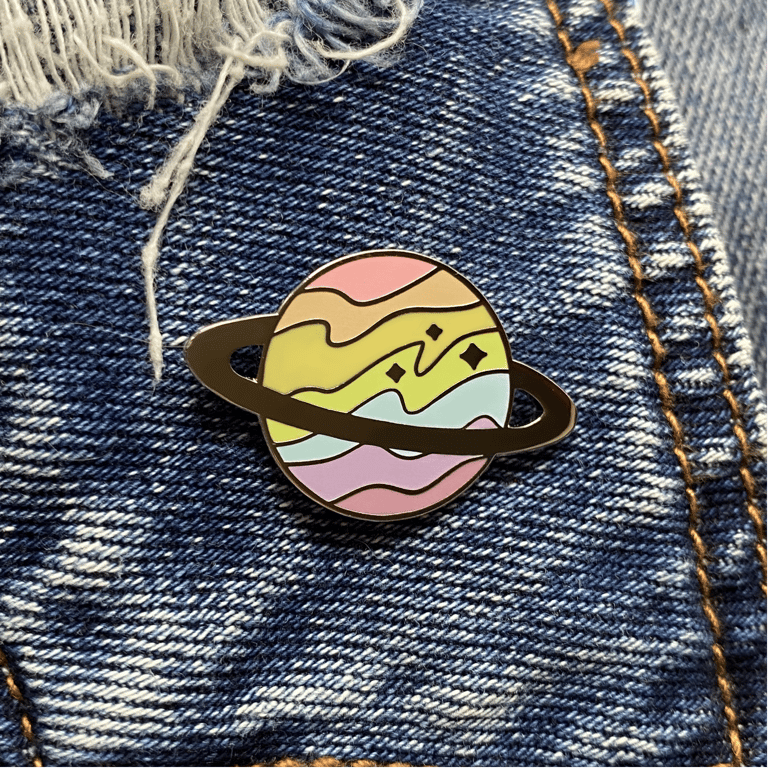 This 1.25-inch, silver, hard enamel pride planet pin is a cute and unique way to show your pride.
50% of proceeds from this pin will be donated to the "True Colors United" Foundation, which implements innovative solutions to youth homelessness that focus on the unique experiences of LGBTQ young people.
Please read the FAQ for more information before ordering.