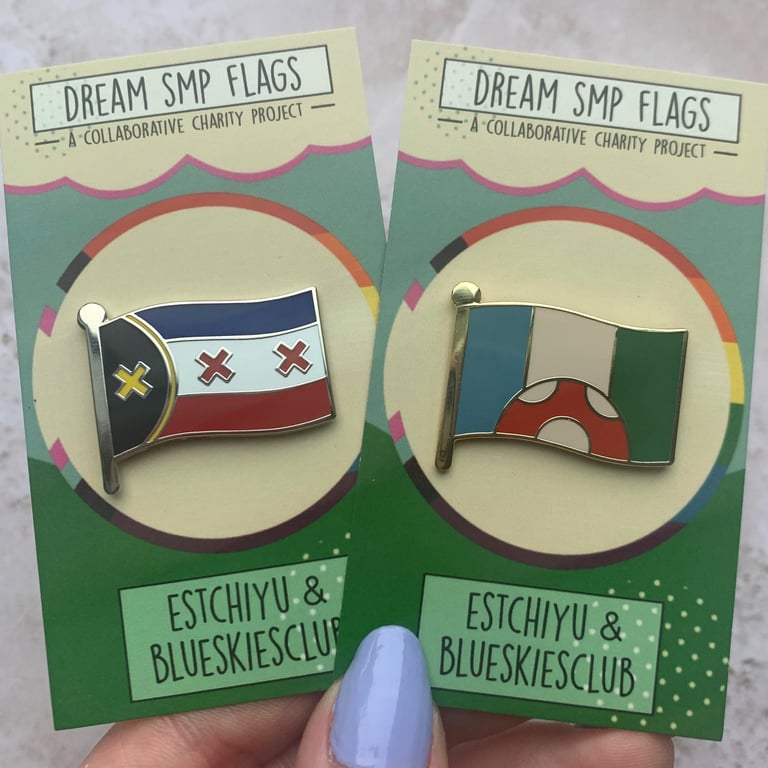 FLASH SALE: Dream SMP Flag Hard Enamel Pins
1.25-inch, hard enamel pins for both Kinoko Kingdom and L'Manburg, inspired by the flags from the Dream SMP. The Kinoko Kingdom pin comes with gold enamel plating, and the L'manburg pin comes with silver enamel plating. Both pins come with colored rubber backs and a backing card.
This is a collaborative project between Estchiyu and BlueSkiesClub.
100% of profits from these pins will be donated to "Outright Action International" to help LGBT+ people across the world.
Please read the FAQ for more information before ordering.