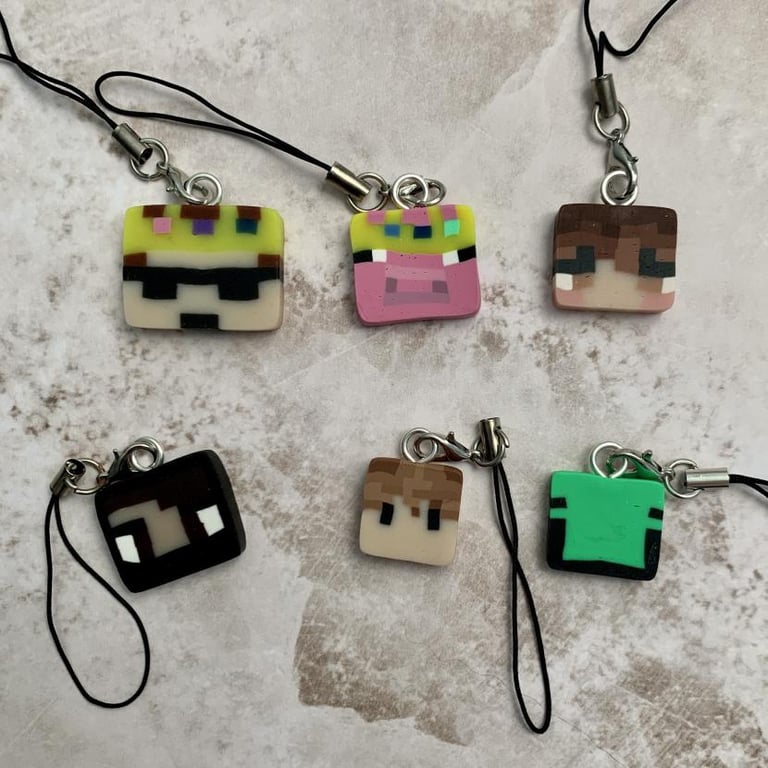 MCYT Polymer Clay Keychains
PLEASE NOTE: THESE KEYCHAINS ARE EXPERIMENTAL SO THEY ARE LIKELY TO BE SCUFFED! They are on sale because some are lower quality than the other items in this shop!
These polymer clay keychains are based on various MCYTs. Each clay item comes with a black hook keychain. There are six options for MCYT keychains: Karl, Grian, Fruitberries, Eret, Technoblade, and Illumina. Please select the option you would like at checkout.
50% of proceeds from this product will be donated to the Cancer Research Institute to help fund breakthrough research and more cures for cancers of all kinds.
Please read the FAQ for more information before ordering.